Escape to another place and time! Lose yourself in my new historical romance novel -"Tangled Hearts"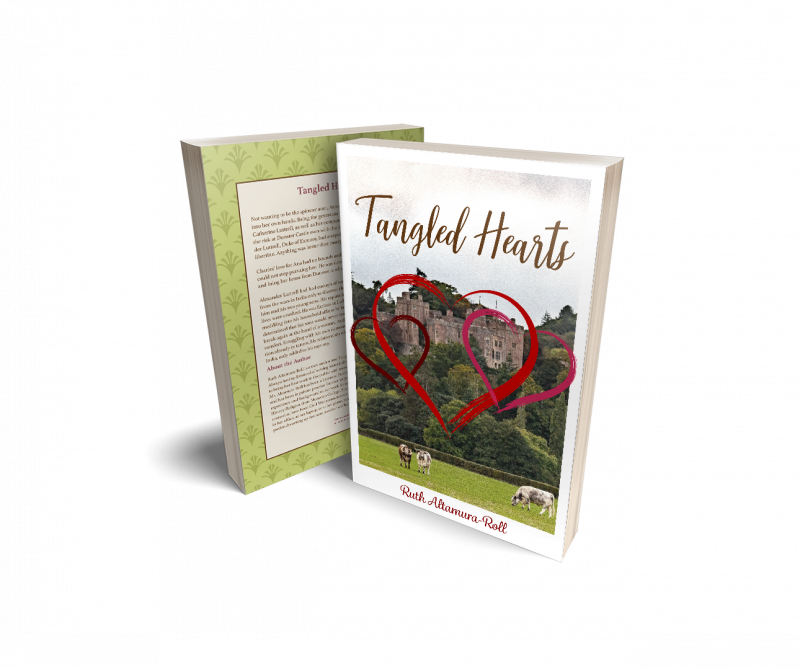 "Alexander, you did not JUST DANCE with that young woman. For if you had, she would not have left so abruptly. I know you did something or said something."
Not wanting to be the spinster aunt, Ana decided to take her destiny into her own hands. Being the governess to the two grandsons of Lady Catherine Luttrell, as well as her companion, Ana was willing to take the risk at Dunster Castle,  even with the knowledge that Lord Alexander Luttrell, Duke of Exmoor, had a reputation as a scoundrel and libertine. Anything was better than marrying Charles.
Charles' love for Ana had no bounds and now that he was the baron, he could not stop pursuing her. He was determined to capture her heart and bring her home from Dunster to where he felt she belonged, by his side.
Alexander Luttrell had had enough of women. He returned wounded from the wars in India only to discover that his wife had abandoned him and his two young sons. His reputation was ruined and his sons' lives were crushed. He was furious at Lady Catherine's constant meddling into his household affairs by bringing in a governess. He was determined that his sons would never have to experience such heartbreak again at the hand of a woman. And a governess was too close for comfort. Struggling with his own demons from the war and his reputation already in tatters, his relationship with Riya, his young charge from India, only added to his mystery.
I'd give it 6 stars!
I just finished this book! My neighbor wrote it! I read it within 24 hours! I could NOT put it down! Tragedy, murder, lust, love as well as mysterious! This was so good! So sad it is finished!
Heidi Dee
Highly recommended.
I spent my lunch hours reading Tangled Hearts and was always late retuning to my desk. I just could not put it down. The characters are so real. The author made everything so clear. It was exciting…a real page turner. Highly recommended. My kind of book. 
Donna K.
It was a real page turner. It was more than just reading a book, it was like watching a movie.
Steve R.
This is a great book, and I'm looking forward to giving copies out as gifts to all of my nieces and sisters-in-law!
Jane D.
Better than Fifty Shades of Grey!
This author needs to reprioritize her life immediately! I can not wait another day for another book. It is absolutely brilliant! Better than Fifty Shades of Grey! Superb! Very well done!
Judith B.
Page turner and great historical fiction
I ended up really loving this book! The anticipation of meeting the duke kept me up til two one night. And I am a history buff so this was right up my alley. Civil war era is the most interesting to me and the accurate portrayals of all characters put me right there. I would definitely recommend this one. 
K. Sullivan
The perfect book
I took Tangled Hearts on my vacation. It was absolutely the perfect book. I loved every minute of it. I highly recommend this to anyone.
Kathy M.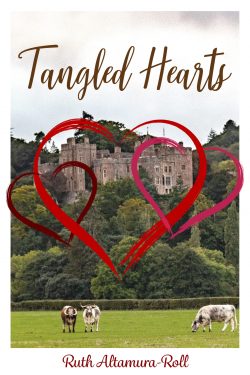 I fell in love with Tangled Hearts. Ruth Altamura-Roll has insight into mental health issues such as PTSD, loss, fear, revenge, and determination as well as the struggles to overcome prejudices. It is a fun read with surprises and intrigue. Every character's hearts are definitely tangled. — Lilly A.
Flemington Summer Book Fest
Ruth Altamura-Roll is a new author and Tangled Hearts is her first novel. Always having dreamed of writing historical romance, she is excited to be able to bring her first work to the public with more books to follow. For over 35 years, Ms. Altamura-Roll has been a Licensed Professional Counselor in New Jersey and has been in private practice for over 20 years. She brings her psychological experience and background to her work. In addition, she has a degree in History/Religion from Moravian College. She and her husband Steven, also a counselor, have been Civil War reenactors for over 15 years. If you don't find her in her office, at her laptop, or at her piano, you will most likely find her in her garden dreaming up her next novel or self-help book.
I wish to thank my husband Steven W. Roll who has lovingly supported this effort for years. I also with to thank my family and friends who also have been tremendous supportive. Lastly, I want to thank my Creator, who has bestowed upon me many gifts which leave me with a sense of awe and humility.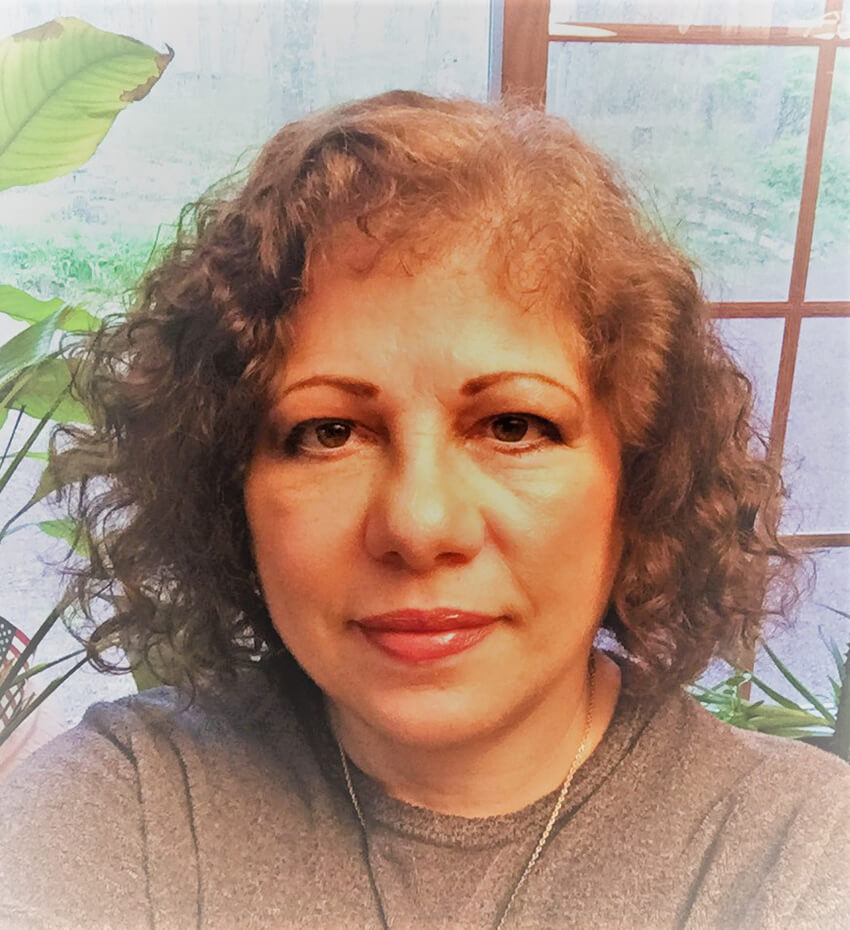 Note: The images of Dunster and Dunster Castle were provided by Christopher Roll. Additional photographs may be found on his Instagram account "Camerasrolling."